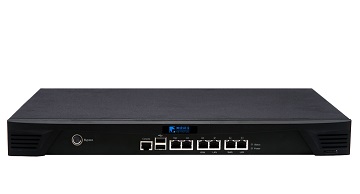 NS-ICG (Netentsec Internet Control Gateway) is the first professional internet behavior hardware product in China. It has functions of user management, application control, webpage filtering, content auditing, traffic management and behavior analysis.
NetentSec Internet Control Gateway can help users to manage their Internet behavior comprehensively.
Through professional identity authentication technology, web filtering technology, traffic management technology and content audit technology, NetentSec Internet Control Gateway help users easily achieve real-name surfing system, prevent information leaks through QQ, BBSetc, avoid legal risks caused by releasing adverse remarks on the corporate network, improve employees' work efficiency, reduce the Internet bandwidth investment, enhance the Internet security level and fully meet the requirements of Decree 82 of the Ministry of Public Security and doctrines of Network Supervisor.