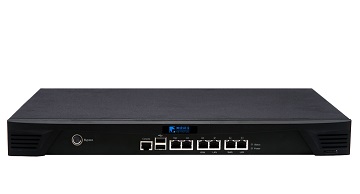 NS-ITM (Intelligent Traffic Manager) is the first traffic management product of application layer in the technology field, which provides a solution to the integration of flow control and optimization. With…
Perceive the network flow and comprehensively know about the service condition of bandwidth resources
Directly present the real-time flow rate tendency of links and clearly grasp the use ratio of bandwidth resources;
Use perspective analysis to analyze the network in terms of application layer and clearly show the application distribution;
Show the bandwidth use ratio of different staff to clearly grasp the flow distribution of users.
Control P2P download which occupies too much of bandwidth to avoid network congestion
Provide various control methods such as speed limit, number limit, linking number limit and blocking-up to prevent the unbalance of bandwidth distribution;
Avoid P2P and other applications which have low value and mass flow to occupy too much of the bandwidth and reduce the waste of present bandwidth.
Ensure the bandwidth used for video conferences and improve the use quality of key applications
Provide various guarantee means like bandwidth reservation and borrowing to ensure its reasonable distribution;
Preserve enough bandwidth resources for ERP, video conferences and other key applications to ensure the use quality of key applications.
Apply drainage, give play to the value of different lines, improve the use experience and reduce bandwidth dilatation pressure